THE WOOD & SHOP INC EVERYTHING FOR THE HOME WOODWORKER SINCE 1983























WELCOME TO OUR ONLINE STORE PLEASE COME ON IN
The Wood & Shop Inc is now located on Thistle Hill Plantation
just 40 miles north of Wentzville MO take Hwy 61 north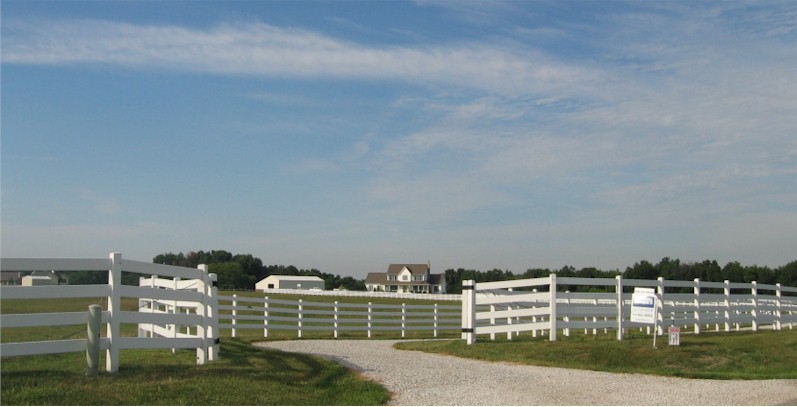 Since 1983 THE WOOD & SHOP, Inc. has been serving the home woodworkers . My staff and I have tried to supply the highest quality hardwoods available. Hardwoods are stocked in thickness from 1/8" to 4". ( not all sizes available in all species) We stock approximately 50 different species of exotic or imported hardwoods, and approximately 30 domestic hardwoods. We have over 900 different wooden craft parts with an inventory of over a Half a Million items. This includes an assortment of 22 different sizes of stars, 44 types of heart cut outs, 12 sizes of shaker pegs, 33 different sizes of balls, beads, dowel caps, ball knobs, 20 sizes of toy wheels. Letters and numbers in 2" 3" and 4" tall. Craft parts are sold both at retail and for those that qualify at a wholesale price. dowel rods are available in Raman, Maple, Red Oak, Walnut, Cherry, and a selection of exotic hardwoods. We also have Books, Hardware, Finishing Supplies, Hardwood Plywood's, Baltic Birch plywood, Veneers, CMT Router Bits, Olson Band Saw Blades and Scroll Saw Blades. Wooden embossed appliques are stocked in over 90 styles.
TO CONTACT US
THE WOOD & SHOP, INC.
(located at Thistle Hill Plantation)
21505 Hwy OO
Eolia MO 63344
PHONE (314) 739-0001
FAX
573-485-1447

STORE HOURS
MONDAY THRU FRIDAY 9:00AM TO 4:00PM





INFO@WOODNSHOP.COM
LOCALLY OWNED AND OPERATED SINCE 1983
OUR POLICY ON SHIPPING CHARGES:
WE SHIP VIA UPS OR US MAIL
WE ADD $4.00 TO US MAIL AND
$4.00 PLUS 10% PLUS FUEL SURCHARGE TO UPS
TO ESTIMATE THE SHIPPING CHARGE TO TO WWW.UPS.COM OR WWW.USPS.COM
YOU WILL NEED OUR ZIP IS 63042 AND ONE TIME PICKUP AND ESTIMATE THE WEIGHT AND SIZE OF THE CARTON MOST ORDERS SHIPPED IN 2 TO 3 DAYS

OUR MERCHANDISE RETURN POLICY
WE STAND BEHIND THE QUALITY OF ALL OUR PRODUCTS. YOU MAY RETURN ANY ITEM IN ITS ORIGINAL CONDITION, FOR ANY REASON, UP TO 30 DAYS AFTER SHIPMENT. WE WILL GLADLY REPLACE ANY ITEM, OR ISSUE YOU A FULL REFUND FOR THE MERCHANDISE LESS A 15% RESTOCKING CHARGE CUSTOM AND/OR CUT TO SIZE ARE NOT RETURNABLE. IF WE HAVE MADE A MISTAKE, WE WILL ISSUE A FULL REFUND INCLUDING THE SHIPPING CHARGES.
PRIVACY STATEMENT
OUR PLEDGE TO YOU, OUR CUSTOMER, THE WOOD & SHOP INC. RESPECTS YOUR PRIVACY. WE DO NOT SELL, RENT, OR LOAN ANY INFORMATION REGARDING OUR CUSTOMERS TO ANY THIRD PARTY. ANY INFORMATION YOU GIVE US IS HELD WITH THE UTMOST CARE AND SECURITY, AND WILL NOT BE USED IN ANY WAY TO WHICH YOU HAVE NOT CONSENTED.

COPYRIGHT 2009 BY BRUCE R DENSLOW
ALL RIGHTS RESERVED. NO PART OF THIS WEB SITE MY BE REPRODUCED OR USED IN ANY FORM OR BY ANY MEANS GRAPHIC, ELECTRONIC, OR MECHANICAL, INCLUDING PHOTOCOPYING OR INFORMATION STORAGE AND RETRIEVAL SYSTEMS WITHOUT THE WRITTEN PERMISSION FROM THE COPYRIGHT HOLDER
PHONE 314-739-0001